Back To Our Services
The importance of garage door springs makes the services even more significant. Garage systems wouldn't work without them and you won't only be deprived of your right to use the overhead door as many times as you like, but you will also put yourself in danger. Spring issues are serious issues! The smallest problem with your extension garage door springs or torsion systems might also lead to tragic accidents. It's no wonder why "Garage Door Repair Port St. Lucie" offers emergency spring services. Taking care of trouble before trouble bursts is our intention, but we are also here to handle urgent spring issues with speed.
We offer immediate spring repair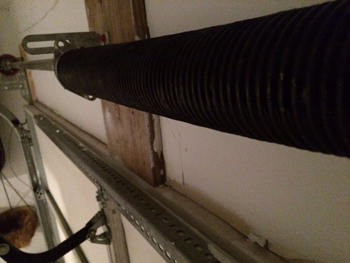 We have experts with special knowledge of all spring systems, their problems and their needs. We have the best spring solutions thanks to our experience, knowledge and training. Our team is particularly interested to ensure that your new springs are installed with precision. We also want to make sure the right springs are chosen for each door. We can help you with their measurement and selection, and promise excellent overhead door springs installation. Our company shows great interest for each spring issue, since their problems are always bad news. You can trust our team for spring replacement and be certain of our knowledge and efficiency.
Our extension springs repair is immediate! When there is need for speed, we guarantee it! Actually, in most spring issues speed is required. We make sure your torsion spring is properly fixed with immediate and emergency garage door repair services. We respond fast when either torsion or extension springs must be adjusted and make sure the service is performed with care. We bring the right equipment for our spring repair services, are quick and experienced with all spring systems. There is no better way to deal with spring issues than trusting them to our company. We embrace your problems and offer garage door spring repair immediately.
Give us a call if you need our help!
Back To Our Services