Back To Blog
It's always helpful to know a few things about garage doors, especially if you are planning to replace the existing one and you haven't followed the progress of the industry. Since this is a big investment which affects the security of your house as well as your own safety, it's crucial to make good choices. In order to make good choices and, above all, avoid mistakes you must know what you want and why do you want this specific door and not another. Although garage door prices are always a major factor in such decisions, you must not let them guide your final decision. At least, not exclusively! You should stay in your budget but base your choice on your knowledge.
Make the right garage door choice based on knowledge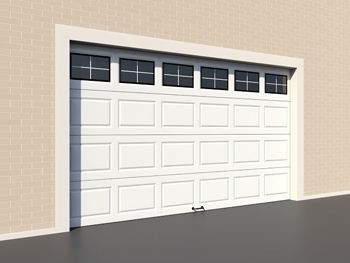 It's vital to have knowledge of what you need. This will help you avoid future problems or invest in a door, which hardly makes your life easy. Who needs constant garage door maintenance because he failed to take into consideration the factor of local climate? If you reside in high moisture areas, wood won't last for long or will make your life difficult. In such cases, you will need zinc coated doors and garage door parts. Plain steel will erode after a few years and this is not to your best interests.
Do you know that you have to measure well the garage before you get a new door? Unless you decide to buy the same door type, this is important. You can't get an overhead door without knowing that you have the space for it and then again you must be sure if you want average size or not. Garage door types are selected in regard to your space. They are differentiated by how they open. For example, hinged doors will need space in the driveway while the best solution for small spaces are roll up garage doors since they just coil up without needing space.
When you choose the new garage door opener, pay attention to the safety features. Your opener must comply with official regulations set by UL 325. It's equally important to choose the right motor. They differ in terms of their horsepower and chosen in relation to the weight of the door but also your expectations about the door's speed. Average doors usually need ½ horsepower but heavier ones might also need ¾ horsepower. Such details will help you take the right decisions.